3. Overview
The multi-FX concept has been around in various forms since the mid 80s – a period that has seen radical developments in audio processing technology. It is therefore no surprise that there is a huge range of hardware available, from simple pedals that combine two or three effects, to 'kitchen sink' processors offering virtually every conceivable guitar sound.
Most current multi-FX units stretch the concept of 'effects' to include not only processes such as chorus, delay and reverb, but also the basic building blocks of the guitar sound - amp simulation (including overdrive/distortion) and speaker simulation. Such hardware is generally designed to replace as much as possible of the guitarist's traditional live/recording setup. The opposite approach, implemented mainly on higher-end multi-FX rack units, concentrates on high quality 'pure' effects such as chorus, delay and reverb. The range of available hardware (and software) can therefore be broken down both in terms of physical format and features.
Floor FX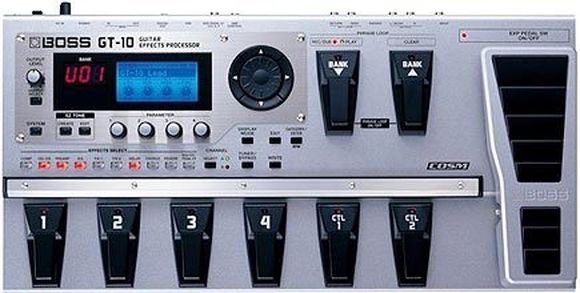 The simplest and most logical replacement for an array of FX pedals is the 'all-in-one' multi-FX pedalboard. This usually allows access to a number of pre-programmed 'patches' at the touch of a single footswitch. A patch consists of settings for a number of effects 'slots'. Selecting a new patch can have the same effect as changing the settings and on/off states of half a dozen pedals, or even swapping them for an entirely different set of pedals. Patches are generally arranged in banks – this is particularly convenient for live use, as the sounds required for a particular song (intro/verse/chorus/solo etc) can be stored in the same bank. It's also usually possible to switch to 'manual' mode - in this state, footswitches can instead be used to switch individual effects on and off.
Multi-FX Rack

Rack units offer many advantages, not least the fact that electronic circuitry is kept off the floor. Rack hardware has for many years been perceived as higher quality and more 'professional' than floor FX units, but the distinction has blurred somewhat in recent years. Footswitch control is an essential requirement for live use, and the options here are dedicated floorboards, the use of standard footswitches for simple up/down selection, or control via MIDI.
Rack processors are generally intended for integration into rack-based setups including a preamp and power amp.
Desktop FX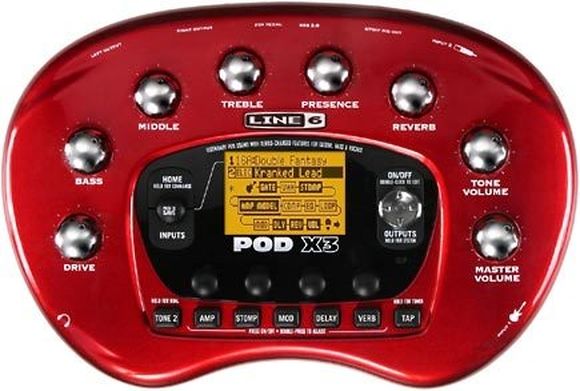 This type of solution falls somewhere between rack and floor-based systems. Desktop processors are usually designed primarily for home/studio use, but may also incorporate a number of foot-switching options for live use.
Software
Software emulations of every conceivable type of audio hardware exist in the form of 'plug-ins' for hard disk recording software such as Pro Tools. Guitar-oriented multi-FX software simply provides a 'wrapper' or front end, integrating a variety of amp simulation and FX plug-ins and other features into one piece of software that can function either as a single plug-in, or an all-in-one setup for live use.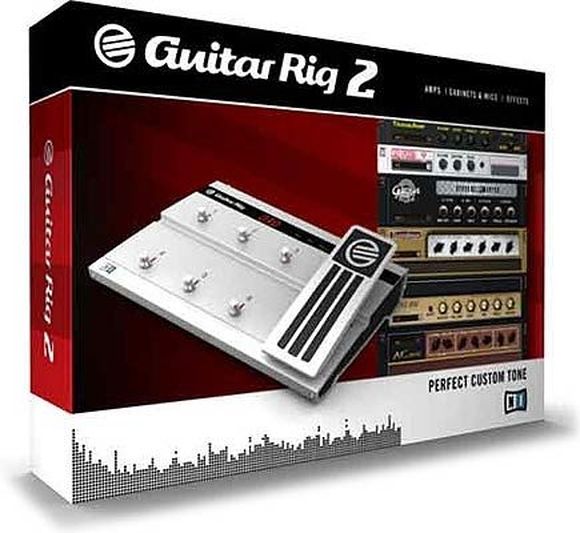 Software such as Native Instruments' 'Guitar Rig II' (pictured) is designed to work with dedicated foot controllers connected via USB or FireWire, and usually also support dedicated audio input/output hardware for easy integration into a live setup.