5. Advanced Features
Multi-FX units commonly offer a number of advanced features. Let's examine some of the most useful:
MIDI
The inclusion of MIDI connections is widespread, and enables a range of features impossible in stand-alone operation. MIDI may be used to control individual parameters such as delay time and wah wah, for patch changes, or to dump all settings to computer for backup.
FX Loop
Though most multi-FX processors may be used within the FX loop of a guitar amp, they may themselves also incorporate an FX loop, so that favourite pedals can be added to the chain.
Recording/Loop Functions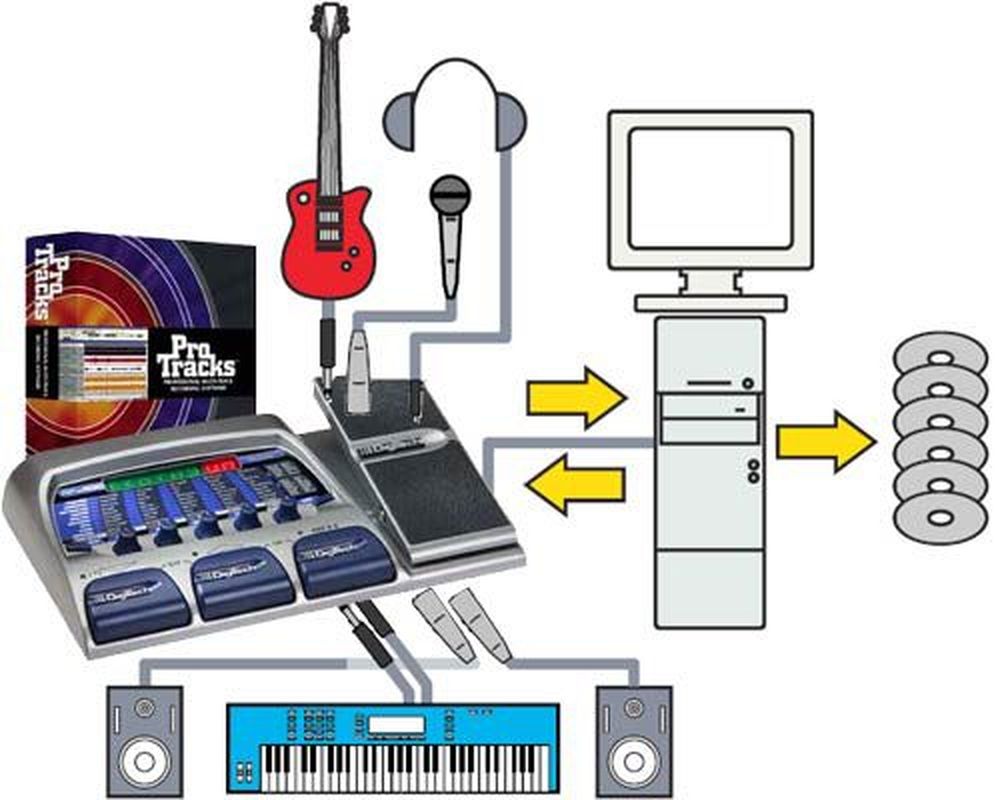 The ever-increasing processing power available and the drive to create 'unique selling points' has led to the development of many hybrid hardware devices. Hard disk recorders for example, have recently begun to incorporate drum programming, MIDI tone generators and not least, guitar-oriented FX processing. We have reached the point where there is little difference in principle between a multi-track recorder with integrated guitar FX, and a multi-FX processor with built-in recording, though the in both cases the 'extra' features are usually rather limited by comparison with the core functionality.
Software Editing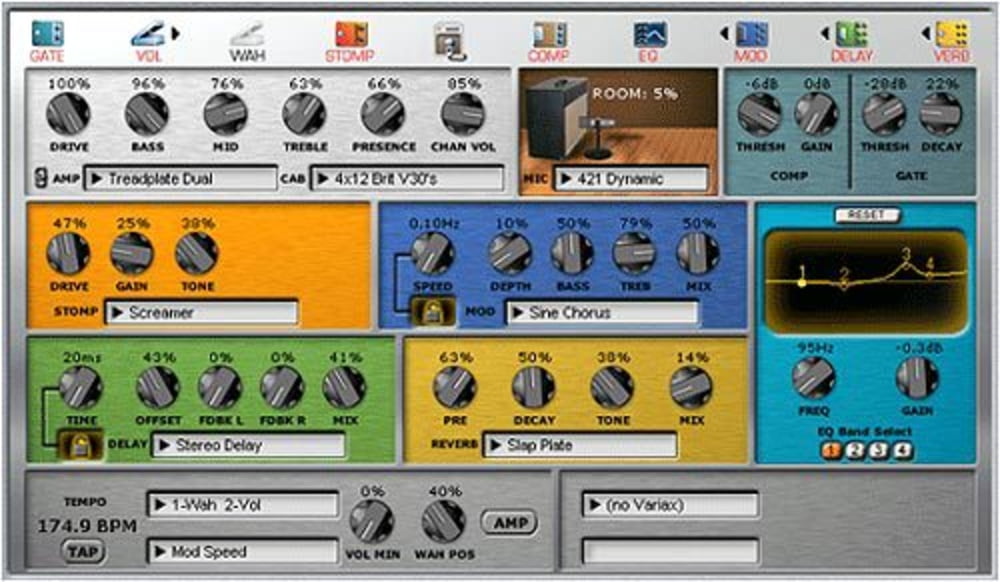 Floor-based hardware is usually designed to be rugged. Rack hardware has to fit all onboard controls and a display into a very small area. Both of these factors can make editing sounds a cumbersome process involving nested menus and awkward combinations of keys. Most multi-FX hardware can therefore be edited via dedicated PC/Mac software (often a customised version of a generic MIDI editor/librarian), either via MIDI or USB. The software interface enables easy and accurate editing of all parameters, often including some that are not accessible at all using the hardware interface, and also functions such as offline storage for more patches than the hardware will hold.